on sale small wood pellet granulator
1. Triangle with double motor drive system, smooth rotation, low noise and without lubrication.
2. Compared with gear machine, the spindle bearing is more durable, no oil leakage phenomenon.
3. The starting current is half gear machine as double motors, and little influence on power grid.
4. The support bar and main shaft forging together, good rigidity, whatever old or new machine, roller always stay parallel to the ring die, so the production efficiency is like new.
5. Installation form of ring die have two kinds. One is normal cone type ,the other is hoop type.
6. Can be used for pellet from wood, tree branches, wood chips, wood sawdust and any other biomass
material.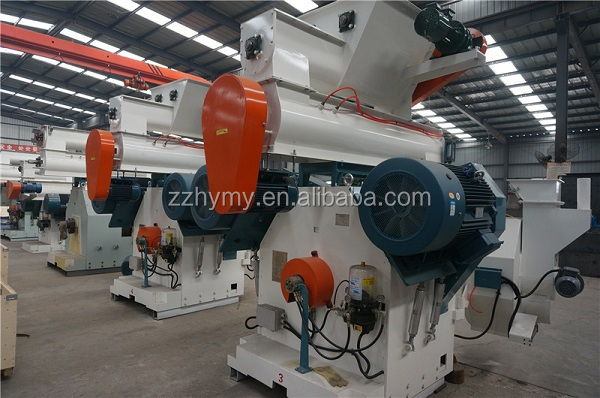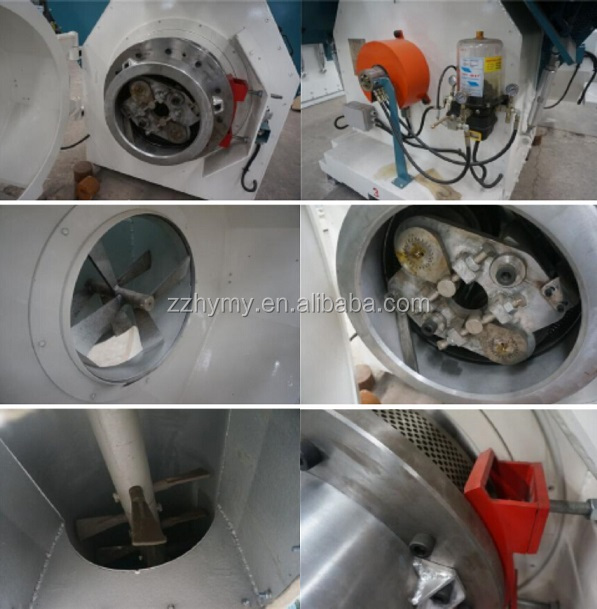 Part 2--Features of pellet machine:
1.-Vertical die,feeding vertically;No arching of raw materials,easy for heating dissipation.
2.-Ring Die fixed,rollers rotating,materials centrifugal,evenly distributed around.
3.-Double-layer dies,up and down dual-use,high efficiency,saving energy.
4.-Independent Iubrication,high pressure filtration,clean and unblocked.
5.-Independent changeable frequency device,ensure formation rate of pellets.
A.What is your raw material?
-----According to different raw material(such as hard wood,soft wood,straw,rice hust), capacity is different.

B.What is your raw material size?
-----Best size for pressing high quality pellets is 3mm.

C.What is the moisture of your raw material?
-----Better to be 10-15%.
D.What is the final product?
-----the same as the pictures,